With great price appreciation comes great fear! Such is the story of Bitcoin since 2017.
Using Google Trends data, I created a 'fear index' by looking at the volumes of several searches involving terms like 'bubble', 'ban', etc. in conjunction with 'Bitcoin'. I normalized this index by Bitcoin search interest, so it only represents a fear gauge of Bitcoin.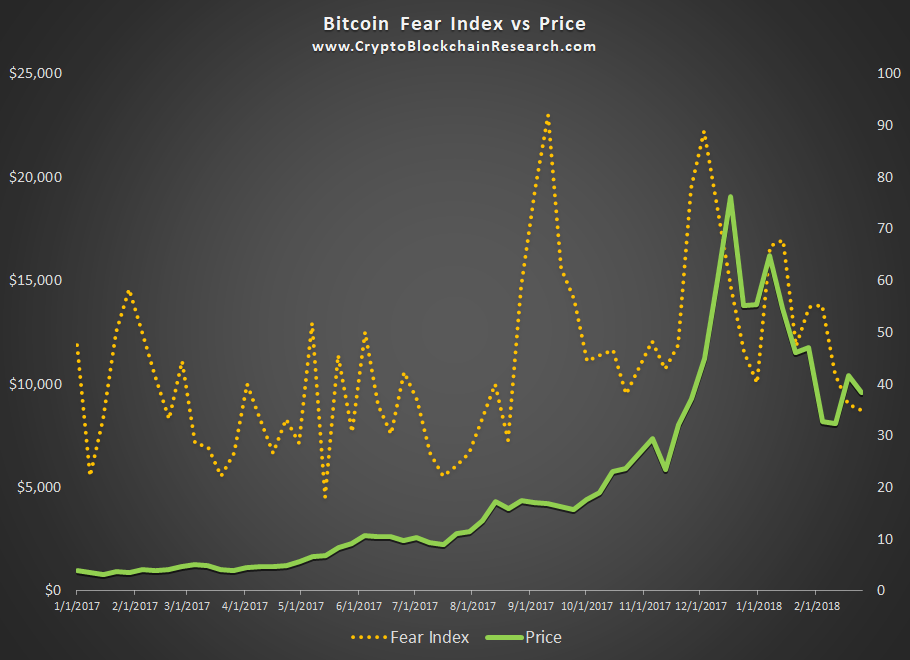 It looks like spikes in fear either precede or coincide with massive bull runs. So the next time you hear the media spreading FUD, it might be a good time to buy!
If you found this article useful, please support CBR by making any purchase on Amazon through our affiliated link
, or make a donation. Our team of volunteers greatly appreciate your support!