Robinhood Crypto is the newest offering from the successful no commission stock trading app. What does their service entail? And what does this mean for investors?
What Are They Offering?
As most are aware, Robinhood is a company which provides a mobile app and website for tracking and trading stocks with no commissions. Since 2013, they have asserted themselves as both a reliable and significant part of the brokerage space. When Robinhood made its first introduction into the stock trading space, people were understandably skeptical. How could a service with no commissions compete with the likes of established players like E*Trade and Schwab?
One of the major keys behind Robinhood's success was its appeal to a younger generation. Millennials who had stumbled through a recession and had little interest in stocks had their interest piqued by the mobile app interface and the lack of fees. Over 80% of users are millennials, but despite its appeal towards a younger, less well-heeled demographic, Robinhood was able to cross $30 billion dollars traded in 2017. Although this may seem like a drop in the bucket compared to overall market volume, Robinhood has probably had an impact on some sectors of the equities market, as millennials tend to invest more heavily in tech.
With their new service "Robinhood Crypto", they are continuing to appeal to a younger generation, who are more interested in cryptocurrencies than stocks. What does this mean for the market? Well first, we need to take a look at what they're offering. With "Robinhood Crypto", the company intends to allow trading between major cryptocurrencies with 0% commission.
In comparison, Coinbase charges anywhere between 1.49 – 3.99% commission on transactions. As can be seen from the table below, Robinhood is not just a flash in the pan, but has been able to sustain their free trading for stocks for years now. Many other brokerages have faced stiff competition from discount brokerages like Robinhood and have been forced to keep prices low; benefiting traders.

(Source: http://nickfogle.com/robinhood-app-beta/)
Predictions
We believe that Robinhood's introduction into the crypto space could be a great boon. New investors will be attracted to begin buying cryptocurrencies, bringing new capital to the market. We have already seen a similar phenomenon occur with Coinbase, in which an easy to user interface has become an immensely popular gateway for people to invest in crypto. The competition that Robinhood brings will only spur Coinbase and other exchanges to step up their game and offer differentiating features that will help the market in the long run.
Could this be the impetus for Coinbase to finally start listing other altcoins on its exchange to differentiate itself from Robinhood, which will only offer Bitcoin and Ethereum trading initially?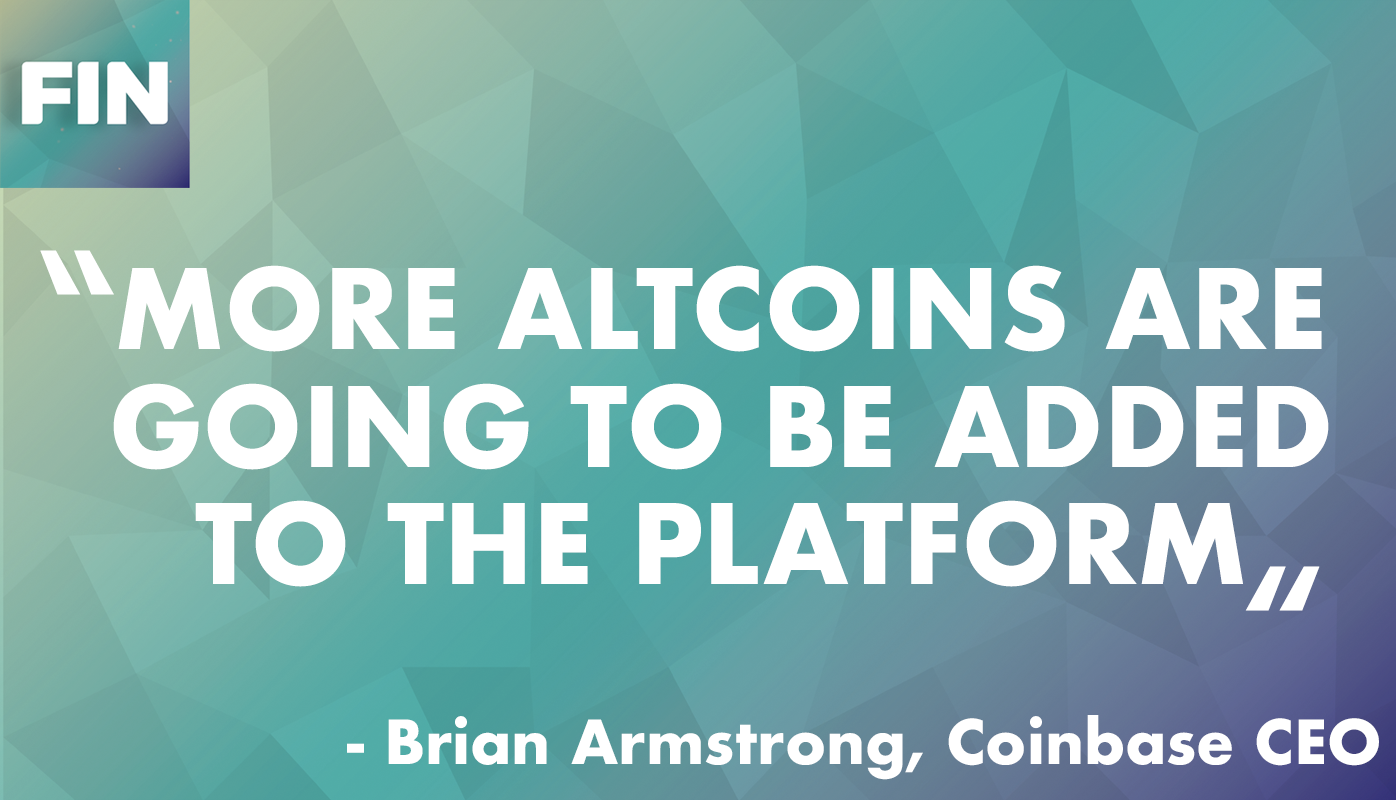 (source: steemit.com)
The massive hype around this project is evidenced in part by the 1,000,000 people that have signed up for "early access" to the service already – 500,000 of which did so just 24 hours after the announcement. The level of faith this demonstrates in the potential of the service is truly impressive.
If we do some elementary calculations, one million new users multiplied by a initial deposit estimate of $1,000 on average equals one billion dollars of capital injected into the cryptocurrency market. Considering that the average daily volume of Bitcoin traded has only been around $10 billion dollars, Robinhood could have a much larger impact on cryptocurrencies than it has had on equities, due to the smaller market size.
Investors go up; Market Goes Down?
Returning to a previous point, let's discuss another problem in people's minds: will the market respond positively to such a large influx of new investors? Could it be the tipping point for Bitcoin, and cryptocurrencies in general?
An offer such as Robinhood Crypto hasn't been seen yet in the crypto trading space. While we believe that it is mostly a positive development, there are risks that come along with it. As seen in the equities space, Robinhood's introduction has led to low fees across the board in many exchanges. If there is a similar effect in crypto, we could expect to see more active traders, which could exacerbate any market downturns, especially if inexperienced investors are panic-selling at the drop of a hat.
Another risk could manifest itself if Robinhood users are trading on an integrated platform that combines stocks and crypto. One could see a scenario in which a crypto market crash could lead investors to forsake the crypto market and head back to stocks with a few taps on their phones.
Conclusion
For now, it seems the introduction of Robinhood Crypto to the market will most likely be a boon due to an influx of new investors. We'll have to wait and see if the new investors will bring any downsides, due to factors like oversaturation and more short-term trading because of no fees.
Similarly, new investors could also have little to no overall effect. After all, the average retail investor drawn by a discount brokerage is no match for institutional money. However, as there have been reports of institutional money flowing into crypto as well, it is clear that more capital will arrive in the space in the near future, one way or another.