In the midst of this downturn, it is easy to lose confidence in the midst of all the FUD (fear, uncertainty, doubt) surrounding Bitcoin and cryptocurrencies. Many new investors have become impatient in the face of their first taste of adversity and have resorted to panic selling. In this article, we are going to present some strategies that can help steadfast holders and traders survive when the market is in a downturn or trading sideways.
Holding Has Been a Winning Strategy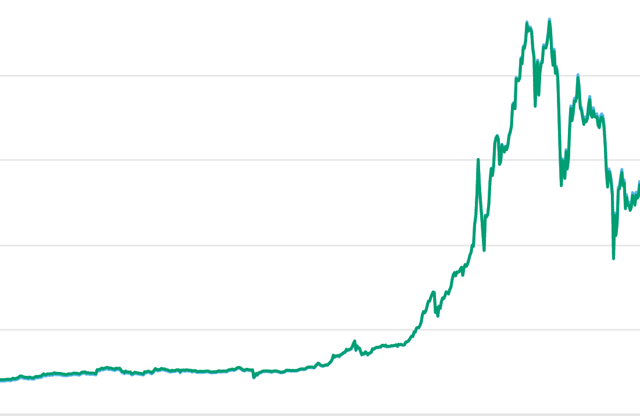 (Source: coinmarketcap.com)
Take a look at the chart above. Bitcoin has plummeted to about half of its all-time-high and fear about exchanges and regulation abounds. Is this the end for Bitcoin?
This is a trick question, as the chart above shows Bitcoin from mid-2013 to the beginning of 2014. Let's zoom out on this chart for perspective.

(Source: coinmarketcap.com)
As you can see, the massive crash shown in the first chart has been reduced to a mere blip, when viewed on the full chart. Doesn't look so scary now, right? If we look at this history of Bitcoin, there have been several such crashes, and each time, Bitcoin has rebounded extremely strongly. Clearly, just holding has worked out nicely for investors. Of course, you would need nerves of steel and patience to hold through some of these gut-wrenching bear markets (Bitcoin took over 1,000 days to reach a new high after the 2013 dip).
Now, you may think that this time is different, because of the influx of mainstream newbies or the stratospheric prices, and though it does seem to be different, we may be suffering from a recency bias. What is the probability that this time is special and Bitcoin will never again eclipse $20,000? Though no one knows, it is certainly a good exercise for investors to ponder this question.
Reduce Slippage
In a time of reduced or negative returns, one must pay more attention to the bottom line. If you are depositing fiat now to buy the dip, you can avoid the costly fees that Coinbase charges you by depositing the money on GDAX (Coinbase's exchange) and buying crypto there instead. When you play the role of a market maker by placing a limit order that is not immediately filled, your purchase or trade will be free. Even traditional 'taker' orders are charged at a lower rate than on Coinbase.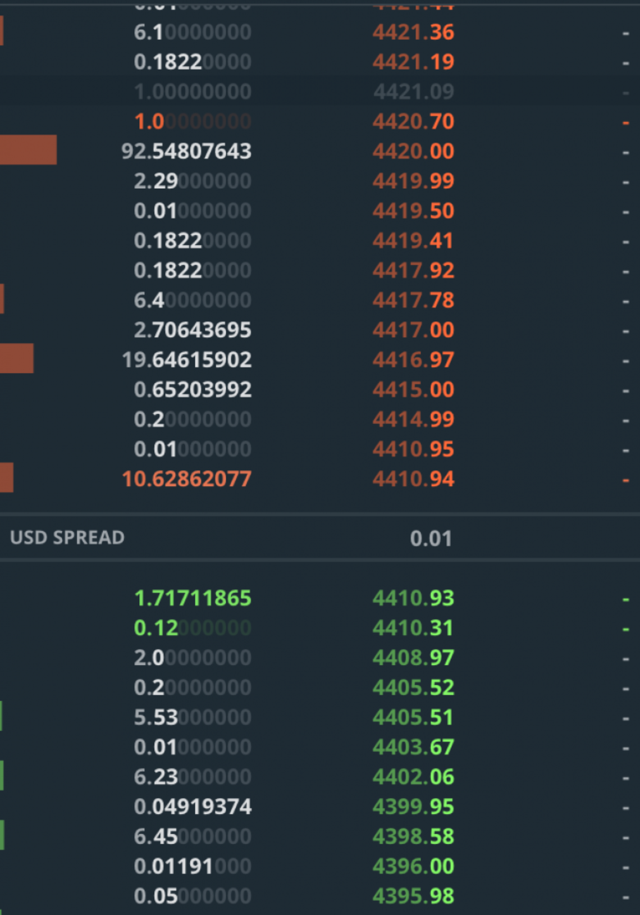 (The order book on GDAX. Source: GDAX.com)
Using GDAX can allow you to swing trade profitably as Bitcoin bounces up and down in this turbulent time, since you aren't incurring transaction fees with the above method. However, one thing to keep in mind is that there are tax implications for any trade of cryptocurrency. Under IRS rules, any crypto exchange trade is a taxable event, meaning that any gain will incur capital gains taxes, even before cashing out to fiat. Therefore, if you are on the verge of holding a cryptocurrency for a year, you may want to hold for a long-term capital gains tax rate rather than trading and incurring taxes.
If you want to trade altcoins and need to withdraw and send cryptos from exchange to exchange, be aware of the average network transaction costs for sending cryptocurrencies. For example, the median Bitcoin transaction costs around $7, but if you were to convert your Bitcoin to Litecoin for free, using GDAX, you would only pay a few cents to send your Litecoin. When you are sending from exchange to exchange, the exchange will pay the network fee but charge you a withdrawal fee that covers the network fee plus some profit. As you can see from the chart below of withdrawal fees from Binance, there is a wide range of fees, from the quite costly BTC to the free NEO. Choosing the right cryptocurrency as an intermediary can save you a bunch in the long run.

(Binance withdrawal fees. Source: Binance.com)
Earn Dividends from Your Holdings
In 2017, there were many forks of Bitcoin, where a new coin is created from the Bitcoin blockchain. Some of these forks resulted in near-worthless new coins, whereas others, such as Bitcoin Cash and Bitcoin Gold became very valuable. Basically, every fork represents a freeroll to holders of Bitcoin. The only requirement is that you are a holder at the time when the fork happens. If you hold your Bitcoin in a wallet, you can claim the coins at will. However, if you are on an exchange you will only have access to the forked coins if and when your exchange decides to support them.
If you held Bitcoin in a non-exchange wallet in 2017, check to see if you can claim coins from forks. Also, there are many upcoming forks planned for 2018, so this is another reason to keep coins in non-exchange wallets. For those holding on exchanges, the exchanges will usually only honor forks if enough people demand it. Coinbase only gave people the Bitcoin Cash they were entitled to months after its release. As always, do extensive research before claiming any forked coins, as not all are legitimate projects.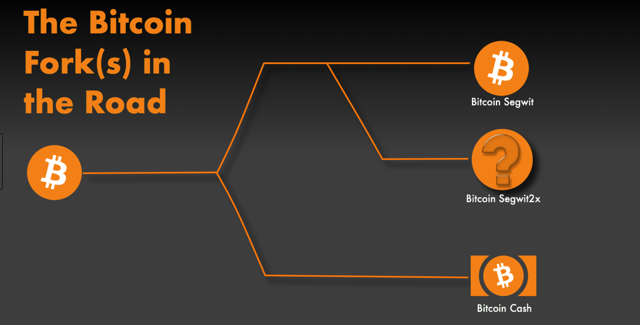 (Expect to see more significant forks of Bitcoin in 2018. Source: Medium.com)
Another strategy to increase your returns in a bear market is to diversify your holdings into coins that pay dividends. For example, Kucoin Shares, the coin of one of the largest exchanges, pays out a portion of exchange profits to coinholders. In addition, NEO pays out a monthly dividend of GAS, based on the usage of its network. In all types of markets, there will be significant transactions sent and high trading volume, so these coins are a solid way to earn a return even when coin prices are stagnant or falling.
Summary
The start of 2018 has shown that merely speculating on short-term price cannot be the only strategy in one's arsenal. To succeed in the long-run, crypto investors must exhibit patience, reduce slippage, and look for passive sources of returns. When we shift to a bull market again, investors who implemented these strategies will be light years ahead of the pack.