What factors drive demand for GPUs used for cryptocurrency mining? That is a common question from my readers and one that I will answer in this article.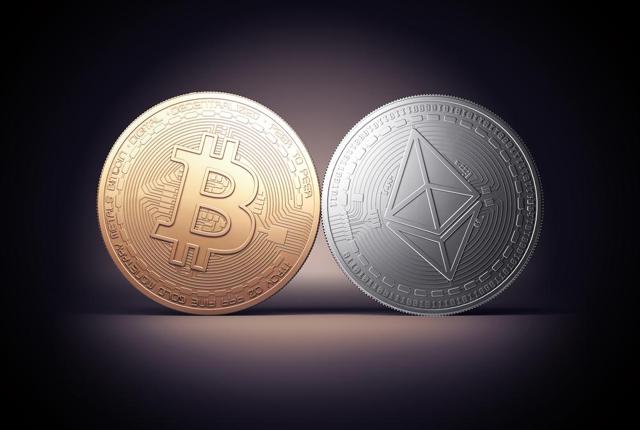 I recently published two articles, one on Nvidia (NVDA) and one on Advanced Micro Devices' (AMD) exposure to cryptocurrencies. The articles and discussions that followed are worth a read for background information (click here for the NVDA article, and click here for the AMD article). Interactions with my readers following these articles suggests that many do not understand what drives demand for NVDA and AMD's GPUs as it relates to cryptocurrency mining. For example, I've received the following comments in my NVDA article:
It's just the hardware used to mine cryptos – I don't see why it'd be positively correlated with price swings.
And
I dnt [sic] have much knowledge on this analysis, but wondering these prices are more promotional [sic] to total trading volume as against the actual price of cryptos.
Although both NVDA and AMD are likely to only have low-mid single-digit exposure to cryptocurrency mining currently (approximately 3-4%, although it could be much higher if a higher portion of high-end gaming GPU were purchased for crypto mining), their exposures are growing rapidly and it is important for investors to understand what factors drive their exposures higher or lower. It is my hope that after reading this article, readers will be able to link what they read in the news to their NVDA and AMD investments.
In our view, the most convenient place to start is taking a look at what management have to say on the topic (i.e. factors that drives GPU demand for crypto mining). During the November 2017 Credit Suisse Conference, AMD's CEO stated:
But again it's a new market. It's not very predictable… We're here to service crypto as it stands and I do see it different than previous cycles, because you can see there's a lot more interest in blockchain technology. There's a belief that this technology has value. There are multiple currencies not just one currency. You don't see a big used market out there.
There are a lot of information in there so let's break it down and go deeper into the two key drivers mentioned in the above quote: interest and the number of currencies (driven by "initial coin offerings" or ICO). (Note: used GPU market is another driver, but we believe this isn't as important of a driver as the other two.)
First, a clear driver of GPU crypto mining is simply "interest." Unless you are living under a rock somewhere with no internet access, it is abundantly clear that interest in cryptocurrencies – the more famous one being Bitcoin (COIN) – has been skyrocketing. Different people are interested in cryptocurrencies for different reasons. Some are interested in the technology, some are interested in it from an ideological perspective, some are interested in it to make money, and some are interested in it out of scorn (this last group's favorable words are "tulip bubble" and "scam").
The following is the Google Trends chart for "cryptocurrencies" – notice that the chart appears to be correlated with crypto prices (i.e. search traffic peaked with Bitcoin's price around mid December):

The Google Trend charts for "Bitcoin," "Bitcoin revolution," "Blockchain technology," "how to invest in cryptocurrencies," and "Bitcoin scam" all follow a similar pattern, suggesting that interest in the asset class from the various interested parties listed above are all highly correlated with the price fluctuation.
The number of cryptocurrencies – more specifically, those that can be profitably mined with GPUs – also drives demand for GPUs. 2017, especially in the second half, has been a very active year for ICOs (initial coin offering) with ~$4B raised (the top ten ICOs accounting for 37% of the total):

We want to avoid getting too technical, but some basic technical knowledge is required to understand what drives GPU mining.
As the difficulty of Bitcoin increased over time, materially all the mining is now done by ASIC chips (application specific integrated circuit) that are designed to mine Bitcoin, which means they are designed for the SHA-256 algo. Thus, any "alt coins" (meaning alternative to Bitcoin) that also uses SHA-256 will be more efficiently mined by Bitcoin ASICs, and hence would not benefit NVDA or AMD. Here is a list of SHA-256 coins for your reference.
Altcoins that uses different algos such as Scrypt or X11 could potentially drive GPU demand, however they are not ASIC resistant either. The fundamental problem is that when the economics makes sense, people will figure out how to build customized chips specifically for that algo, which is the very definition of an ASIC. This article goes into more details on the myth of "ASIC resistant" coins.
Our understanding of the current situation is that the best way to be "ASIC resistant" is to simply be unattractive enough to attract ASIC developers. This is why a multitude of "interesting but not too popular" coins is good for NVDA and AMD. Using this logic, it is then bad for NVDA and AMD if the ICO market dries up and the market converges to only a handful of coins, each with its own ASIC chip. However, we don't believe this is a likely scenario since coins are issued for different purposes and industries: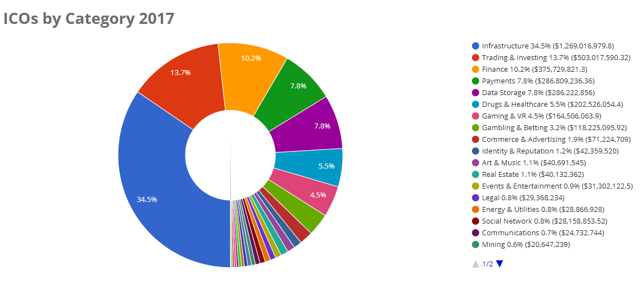 (Source)
Lastly, but most important of all, the biggest driver of GPU mining is the price of cryptocurrencies. As we implied earlier, price drives overall interest in cryptocurrencies and the animal spirits behind all these ICOs. In additional, cryptocurrency price is the most important factor in determining mining profitability, and thus demand for GPU chips.
The economics of cryptocurrency mining is well documented and I won't go into great details here. Generally speaking, using Bitcoin as an example, the key variables in calculating mining ROI are hardware cost, compute power of hardware, power usage, power cost, algo difficulty, crypto rewards (for mining) and the price of the cryptocurrency. Cryptocurrency price is the most important variable since it directly impacts revenue (like any other business, revenue is price multiplied by units), and indirectly impacts COGS by way of impacting hardware costs (for example, imbalance of supply & demand could and does impact GPU prices).
More hardware equals more computing power applied to mining a cryptocurrency, which increases its difficulty. Finally, in the case of Bitcoin, more supply decreases the number of bitcoins rewarded for mining. So in conclusion, the price of a cryptocurrency plays an important role in all of the factors used in determining mining profitability except for the cost of power.
Conclusion
We hope this article helps our readers understand the factors that drives demand for GPUs for the purpose of mining cryptocurrencies, and thus have a better understanding on how NVDA and AMD could be impacted by the rapidly developing cryptocurrency industry. In summary, the most important driver of GPU demand for the purpose of cryptocurrency mining appears to be 1) the price of the cryptocurrency, 2) general public interest, and 3) the availability of cryptocurrencies that could be profitably mined by GPUs.