I recently published an article on Nvidia's (NVDA) exposure to Bitcoin and other cryptocurrencies. One of my readers asked me to write an article on Advanced Micro Devices' (AMD) exposure to cryptocurrencies and I'm happy to oblige. Figuring out AMD's exposure is more of a wild goose chase than estimating NVDA's, but we have enough to provide an educated guess.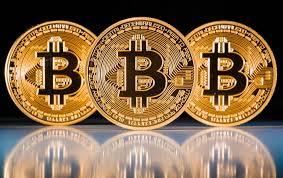 I won't go over all the details of my NVDA article, but to summarize, from management's commentary, we could deduce that NVDA's total exposure to cryptocurrencies over the past two quarters is in the mid-to-low single digits. NVDA broke out explicitly its revenue from crypto-specific mining boards (2-3% of Q3's revenue), but in a recent conference said that crypto mining demand also drove sales for its high-end gaming GPU. In its last quarterly conference, NVDA's CEO described its crypto exposure as "small but not zero". All of this and more, including sources, are covered in my NVDA article.
The demand dynamics for high-end GPUs described above should also apply to AMD. Unfortunately, AMD provided even less details than NVDA, but we do have enough to make an intelligent guess.
In the November 2017 Credit Suisse Conference, AMD's CEO, Lisa Su, stated:
Crypto was an upside driver for us a year-to-date and if we just try to size what crypto means to AMD.

I said that our forward guidance says that we will grow 23% year-on-year for 2017. About let's call it a mid-single-digit percentage of that growth is due to crypto. So, yes, crypto has been good for us… What we see in this cycle is as we get into the second half of the year, we see crypto demand more normalizing…

So our forward looking estimates when we set out our financial analyst model, it didn't have crypto in it. It had growth through high performance CPUs, high performance GPUs, some of our base business. If we overlay some crypto on top of that, that's great. And if crypto goes down in 2018, that's totally okay, we have plenty of other growth drivers in the business.

(Source: FactSet)
The above quote contains a lot of information, but an incomplete by itself. Let's break it down and combine it with previous disclosures.
First, AMD's 2016 revenue was $4,272M. A 23% y/y increase implies total revenue growth of $983M. Assuming the distribution of "mid-single-digit" the CEO had in mind averages out to 5%, revenue growth related to cryptocurrencies is approximately $50M. In other words, in 2017, cryptocurrency mining is responsible for adding 1.2% to AMD's 2016 revenue, and is ~1% of AMD's consensus 2017 revenue of $5.25B.
Since AMD has had cryptocurrency revenues for a number of years now (for example, in its 1Q15 earnings call, AMD discussed the cryptocurrency impact on its results), we assume the $50M of incremental crypto-related revenue in 2017 grew from a non-zero base. Unfortunately, there isn't enough disclosure for us to arrive at a relatively precise estimate for AMD's 2016's crypto-related revenue.
However, from the CFO's commentary during the September 2017 Deutsche Bank Conference, we do know that GPU supply is tight and most of the demand occurred in 3Q17:
In Q2, there was a little bit of an impact, positively to the revenue. In Q3, the impact is definitely larger. But our view is to be conservative in that space. Our core strategy is to focus on the gaming market [ph] as it's core (09:43), and that's where we prioritize the supply that we have. There is no doubt right now, supply is not enough to meet all the demand, but from our standpoint, we want to go ahead and prioritize the gaming market…

…there are products that we are selling with feature sets that are specific to the crypto side of it. And those products cannot be then reused for the gaming side of it, because certain features are disabled, and therefore, they can't be use in what we consider the core area that we want to go attack.

(Source: FactSet)
The tightness in supply and the fact that the greater part of the impact is limited to a short window (mostly Q3), we may reasonably assume that the y/y growth rate for crypto-related revenue is limited (i.e. we shouldn't be thinking in terms of multiple increases). A 50% y/y growth rate in crypto-related revenue would imply a ~3% revenue exposure in 2017 (i.e. $100M of crypto revenue in 2016 growing to ~$150M in 2017). A 100% growth rate would imply ~2% revenue exposure in 2017 (i.e. $50M in 2016 revenue grows to $100M in 2017).
Admittedly, this 2-3% exposure is a rough estimate, but it is in line with NVDA's breakout of its crypto-specific board revenue in Q3 and thus checks the sanity check box. Since, per the above quote, we know that AMD sells crypto-specific GPUs, we assume the 2-3% revenue exposure refers only to AMD's crypto-specific products. Like with the case of NVDA, we believe that it is impossible to parse out the demand impact of crypto mining on AMD's high-end gaming GPUs since they have the dual capability of gaming and mining. However, the impact on the demand for AMD's high-end gaming GPUs should be positive, so we think it would be prudent to adjust the estimate up by ~1% point to 3-4%. Again, this is in line with our estimate for NVDA's total crypto exposure.
The key takeaway of this exercise is that AMD does have a small but not insignificant exposure to cryptocurrencies. Hearing from our readers, it appears that many out there believe that NVDA and AMD are highly exposed to cryptocurrencies, so we hope that this article would correct their views. And for those who believe that AMD and NVDA have no exposure to cryptocurrencies "because Bitcoin switched to ASICs", we remind them that there are many cryptocurrencies that are mined mostly by GPUs.
AMD's CEO addressed this concern in the November 2017 Credit Suisse Conference:
Analyst: One of the questions I always get asked, if you look at past sort of crypto GPU cycles, GPUs are really beneficiaries until eventually someone comes out with an ASIC to optimize. Why doesn't this happen this time around?

Lisa Su, CEO of AMD: I think the algorithms sort of the currencies have different philosophies. And so, Bitcoin, which is very ASIC-driven, is different, but Ethereum, Monero, some of these other currencies, they're basically GPU intensive currencies. And so I don't think you will see the switch to ASICs. I think what you will see is regular volatility, Ethereum at $500, drives more GPU sales than if Ethereum is at $300. And that there will be some volatility there. But that tells me that there is sort of a base foundation of sort of value that's being driven into the equation.

(Source: FactSet)
Conclusion
By combining management commentary in various earnings calls and conferences, we estimate that AMD's cryptocurrency exposure is in line with NVDA's at 3-4%. If for whatever reason GPU-based cryptocurrency mining goes to zero, this should not be used as an excuse to miss guidance since guidance does not incorporate crypto contributions. AMD's management has been conservative with its crypto outlook, but we believe that the revolutionary blockchain technology, and the numerous cryptocurrencies which it serves as the foundation, are unlikely to go away. For bulls, enthusiasm should be tempered by the current low exposure and tightness in supply, but the growing interest in cryptocurrencies should continue to drive business for AMD. After all, AMD's CEO did say in the November 2017 Credit Suisse Conference, "We are very sort of embedded in the ecosystem. Crypto was an upside driver for us a year-to-date…" (Source: FactSet).